Our Mission:
To know God and to make Him known.
Leadership Team:
Our leadership team recognizes the authority of God, and realizes that we are shepherds who serve under the Chief Shepherd, Jesus Christ. We desire to devote ourselves to prayer and to the ministry of the Word. Our passion and goal is to equip the believers for the work of the ministry until we all attain maturity in the fullness of Christ.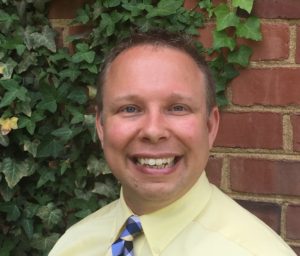 Pastor Chris Kropf, Teaching Elder
Our church is pastored by Chris Kropf who has served here since 2013. He earned his M.Div. from The Master's Seminary. Chris and his wonderful wife, Brooke have three younger children and are most recently from California. Chris is also active in the Biblical Counseling movement.

Elder Tyson Janney
Ty and his marvelous wife, Maria, are the parents of five sons. They have been a part of our church since 1991. He has served in various roles including deacon and elder throughout most of that time.Ty and Maria and most of their sons have helped with Praise and Worship for many years.

Elder R. Campbell "Cam" Rasmussen, Worship & Music Elder
Cam was born and raised in Pinellas County, Florida. He attended Jacksonville University (Florida) and spent a career in the Navy as an officer. He retired from the service in 2005 and continues to work as a Defense contractor. Cam has attended Grace Fellowship Church since 1997. The Lord richly blessed him with his wonderful wife, Allison, along with four adult children and seven grandchildren (thus far). Cam leads GFC in praise and worship music on Sunday mornings and serves as a small group Bible teacher.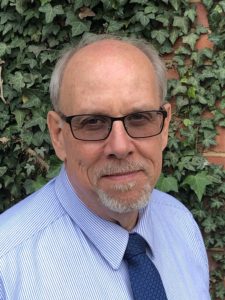 Elder Mark Entner
Mark originally comes from New York and Ohio. He came to faith at an early age and was raised in a Christian home. A 1983 graduate of the United States Military Academy at West Point, he served in the Army for 15 years before coming to Virginia in 1995. He now serves as a DoD Civilian in the Defense Logistics Agency at Fort Belvoir. Prior coming to Grace Fellowship in 2016, Mark and his wife Gail attended Colonial Heights Baptist Church in Richmond, VA where Mark served as a Deacon, teacher, and youth leader.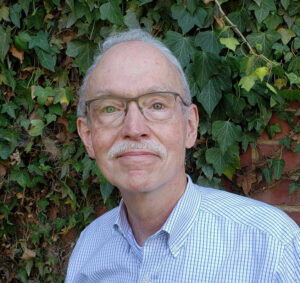 Elder Terry Taylor
Terry is our newest elder, having joined the board in 2020. He was born and raised in Indianapolis, IN, and has a BSEE from Purdue University and an MBA from Nova Southeastern University. Terry came to know Christ in 1973 in Melbourne Florida, where he and Patty were married in 1974. He has served as deacon, teacher, small group leader, treasurer and elder at various junctures of his life. In 2016 the Taylors moved back to Virginia to be closer to family. Terry and Patty have been part of Grace Fellowship Church since 2016 and are ACBC-certified biblical counselors.