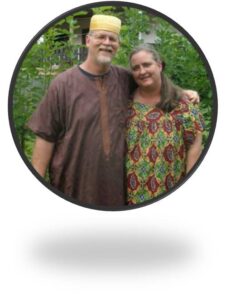 Country of Service –
After serving in Africa for 34 years, Kim and Jan have relocated to Indiana where they continue to minister through Bible translation and encouragement to those in Africa.
Ministry – Bible translating
Joined GFC's Family – 2010
Current News and Prayer Requests:
Pray for peace in the Central African Republic as it is experiencing a great deal of unrest following the presidential elections. In some instances, the cruelty is beyond imagination.
Pray for safety for Christians. A local pastor/evangelist, who is a former Muslim, recently had everything he owned looted.
Pray that Christians would shine as bright lights in the darkness.
Pray that they would continue to be able to "proclaim Christ with my lips, my life and my making the Scriptures available to Central Africans".
Pray that Kim might be able to travel to CAR in the Fall.