Navigators at University of Maryland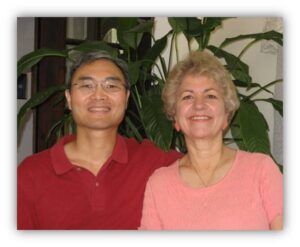 Country of Service – USA
Ministry – International Students Ministry (ISM)
College students and other Navigators
Joined GFC's Family – 1995
Current News and Prayer Requests:
Pray for Roger -leading students in study that teaches trust in God's sovereignty, wisdom, and love when we face trials and suffering. Pray that they can learn to trust God's sovereignty and witness to others.
Pray for additional workers in Shelly's Christian counselling ministry.
Pray for Harold and Patrick, who Roger has been witnessing to, but have lost interest in meeting with him. Pray the Holy Spirit will convict them of their need for Christ.
Since the beginning of COVID, Roger and Shelly have hosted a neighborhood group in their home where 2 neighbors join them for online worship weekly. Pray for the opportunity to converse about Jesus effectively with their 13 other neighbors.